Regency MX5000 and MX7000 Keyboard Modification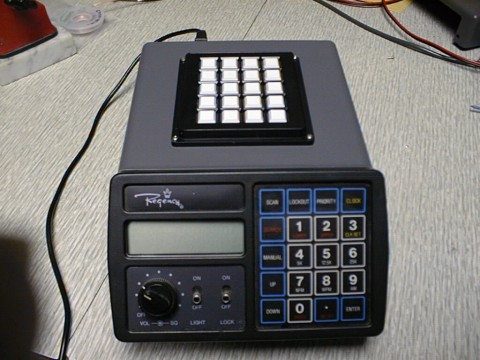 New Pricing Monday, April 4th, 2016

Attention Regency MX5000 and MX7000 Owners !

For years the most common failure of the MX7000 scanners were keyboard failures. Uniden has long been out of stock for replacement keyboards and there are no substitutes.

Take Heart...
We have devised a replacement keyboard which is similar in operation to the original and will restore these units to usable operation.

Our modification involves the installation of a Grayhill 4 x 5 matrix keyboard affixed to the top panel of the unit which provides positive contact switches in place of the poorly designed original overlay.

The drawbacks...

The keyboard will only fit topside to the radio and requires a hole through the cabinet for pc board connections.

Included with the kit...

A detailed wiring diagram in addition to the keyboard and chart of use for the new panel plus all wiring and misc hardware.

Costs...

Kit version with instructions and diagram.......$59.95

Completely installed, wired, and tested......... $89.95