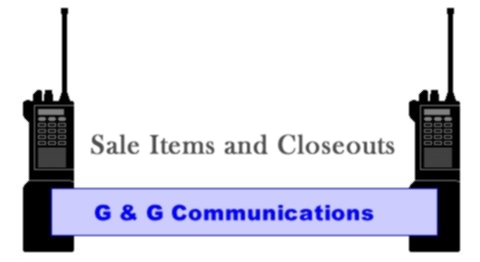 ---
Updated Monday, April 21st, 2014
---
Scanner Part - Regency Act16K Front Escutcheon NOS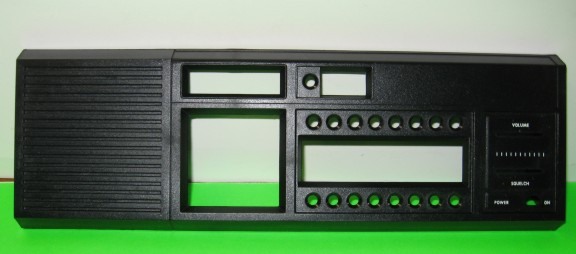 Description:
Part Number: Unknown

       Make: Regency

      Model: Act16K 

Description: Front escutcheon

  Condition: New

Price: $5.00


---
Scanner Part - Regency MX5000-MX7000 Outer Case Bottom NOS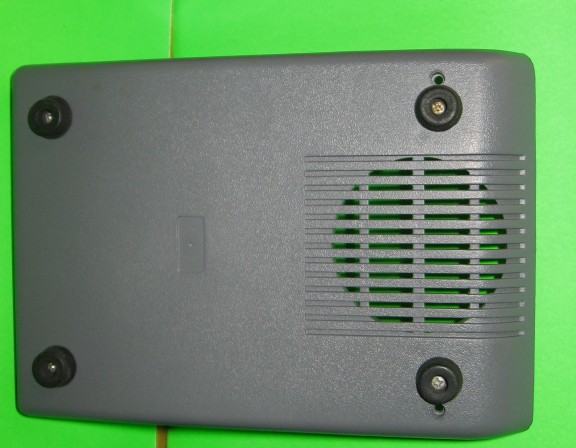 Description:
Part Number: 9999-5000-507

       Make: Regency

      Model: MX5000-MX7000

Description: Case Bottom 

  Condition: New

      Price: $8.95     

---
Scanner Part - Regency MX5000-MX7000 Front Panel NOS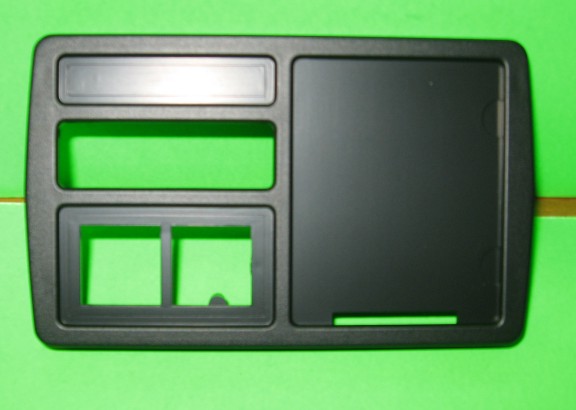 Description:
Part Number: 9999-5000-505

       Make: Regency

      Model: MX5000-MX7000

Description: Front Panel Assembly

  Condition: New

      Price: $5.00      

---
Scanner Part - Regency MX5000-MX7000 Case Top NOS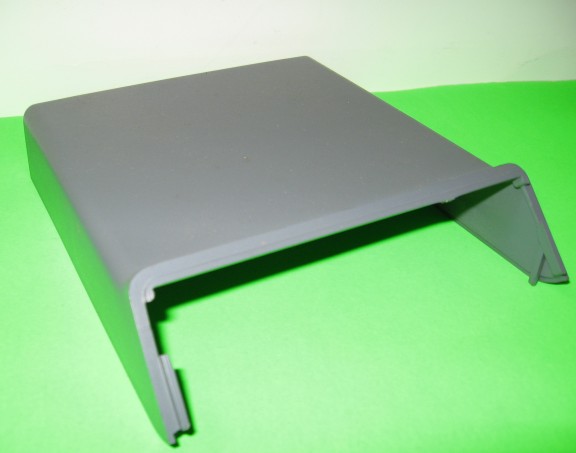 Description:
Part Number: 9999-5000-506 

       Make: Regency

      Model: MX5000 - MX7000

Description: Case Top Assembly

  Condition: New

      Price: $8.95      

---
Scanner Part - Regency INF50 case top w-display window NOS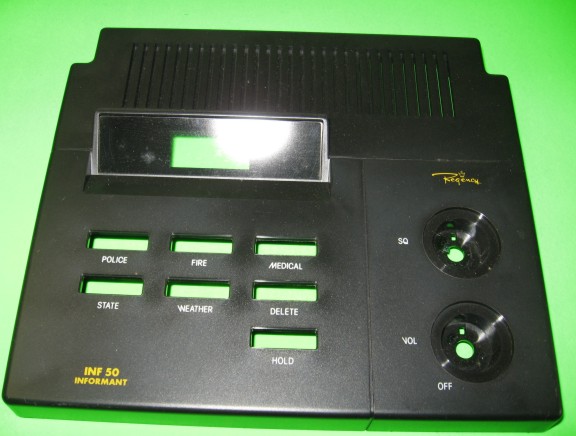 Description:
Part Number: unknown

       Make: Regency

      Model: INF-50

Description: Top Case with Display Window

  Condition: New

      Price: 5.50     

---
Scanner Part - Radio Shack Pro32 Inner Housing NOS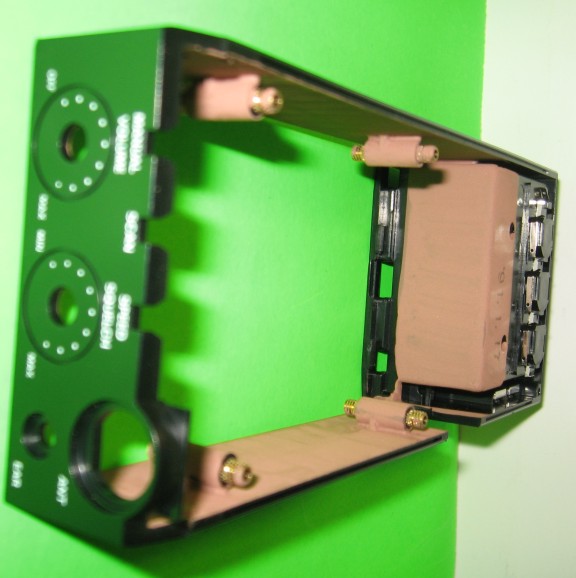 Description:
  Part Number: Z-7298

          Make: Radio Shack - Realistic

         Model: Pro-32 and similar

   Description: Center Case Assembly with Battery tabs

     Condition: New

Price: $6.00


---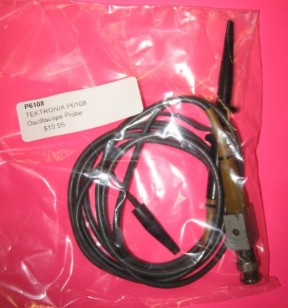 P6108 TEKTRONIX P6108 Oscilliscope Probe 10x 100 Mhz probe Used Used tested good condition with probe clip extension $19.95
---
---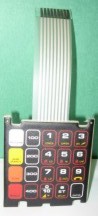 2001-6066-801 REGENCY M400 KEYBOARD OBSOLETE PART NEW Limited quantities Brand new and hard to find $12.50
---
NRN4985B MOTOROLA Minitor 2 Amplified Charger Non-Aux Output Used Non-Aux output with original NRN4987 Ac Adapter $29.95
---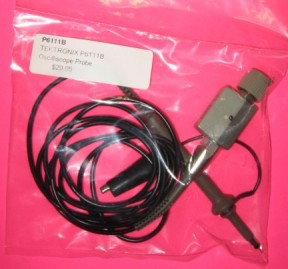 P6111B TEKTRONIX P6111B Oscilliscope Probe 10x 200 Mhz Like New LN Non-Original ground strap - Like New Condition $29.95
---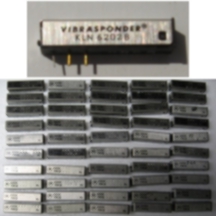 KLN6202B MOTOROLA MINITOR Reed Vibrasponder SPECIFY FREQUENCY SALV Your Choice of In Stock Frequencies $5.00
---
APX201 Uniden Force Mobile DC Adapter Ext Antenna-misc inputs LN Like New condition $25.00
---
SM-8012A FLUKE 8012A SERVICE MANUAL 8010A/8012A ORIG Includes Opertaion, Calibration, and Schematics $10.00
---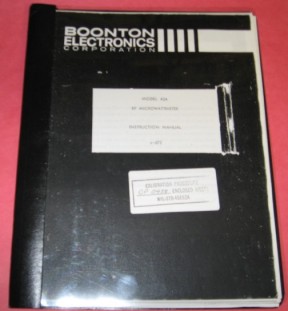 SM-42A BOONTON 42A Service Manual 0 Used Copy of Original-Service and calibration, approx 35 pages $10.00
---
HLN9148A Motorola P10 Soft Leather Carry Case 0 New Motorola List Price $40.00. Fits similar radios. $5.00
---


Canon Printer Ink Various Cartridges MP780 and Other Canon Printers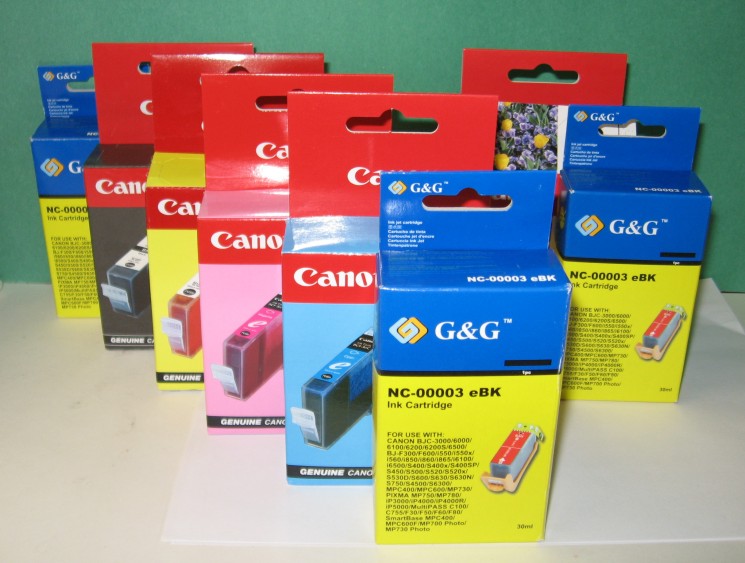 As pictured, several new Canon ink cartridges which were originally purchased for a Canon MP780 printer that has since passed away! These are purchases within the past 6 months so all carts are fairly new.

Lot includes:
#6 Black - BCI-6BK original Canon
#3e Black - BCI-3eBK original Canon
#3e Yellow - BCI-3eY original Canon(used)
#3e Magenta - BCI-3eM original Canon
#3e Cyan - BCI-3eM original Canon
NC00003e-BK (#3e) - Black G&G Brand Quantity 3
<!Price Line>Buy them all for $15.00 as a lot!




Shinwa Checkmate III and Checkmate IV Pagers - VHF


Shinwa Model SR58VT High Band Checkmate 3 and Checkmate 4 pager in tested working condition with alert and open channel receive functions. Here is an inexpensive pager to monitor or activate on your favorite fire or ems channel. These are fully tested pagers that have been completely cleaned internally and externally. Outer cabinets may have been changed to newer model Checkmate 4 cases for aesthetics (looks) only. The rubber gasket seal around the volume control has been removed as most seals were prone to failure.

The units operate on a standard AA alkaline battery (not supplied) or we can supply the desktop charger, and nicad battery for an additional $25.00. In addition, we have a limited number of pager reeds available for this model. The cost of these reeds will be $10.00 per set of 2, the charger and battery will be $10.00.

Note we have many of these pagers available but only a limited number of crystal frequencies listed below. The picture is representative of what these pagers will look like but may not be the actual pager you receive as the outer cases may be marked as Checkmate III or Checkmate IV.

. The following is a list of the present frequencies available.

151.2500
151.3850
153.2800
154.0100
154.0700
154.1300
154.1600
154.3100
154.4300
154.8600
155.1900
155.5950
158.4600
158.8200
163.2500

Please do not ask for frequencies not listed above. These are what we presently have.

On Sale now for only $29.95 each!



Attention Shinwa repair people. We have thousands of Shinwa repair parts for the following models: SR56VT - SR36VT - SR32VT - SR52VT , Checkmate II's, Checkmate III's. These include new case parts, electronic components,labels, reeds, buttons, etc. Call with your parts needs as these parts are priced to go!
---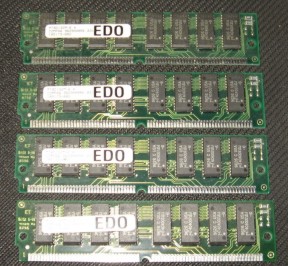 Compaq EDO Ram 4mb modules - 4 total
Original Part Number 185173-002
functioning when pulled from service
stored in non-static bag
each module is 4mb 72 pin - total 16mb
$10.00 takes all 4 modules!
---
PCI to PCMCIA Controller card
This is a new PCI to PCMCIA Controller card used which can be used in desktop computers for GPRS modems, wireless LANS, Bluetooth adapters, CardBus hard drives, FireWire/USB host controllers, Serial-ATA host controllers, LAN adapters, and more. Unit was removed from its package only to find it was non-compatible with the old xt computer we were trying to use it in. It is beleived to be fully functional as it is new.



Buy it for $10.00!




---
Tons of Scanners... Literally!
Never realized what we had until we moved! Present inventory exceeds 1000 scanners for parts value and salvage. Many were trades that were never tested and many are plain old junkers! At any rate, we may be able to supply you with complete, repairable units or parts value units to get your collection back on the air. Either way, advise what your needs are and I will check inventory and quote you a price!
---
Bearcat 210 Scanners. Some may need IC's, keyboards or cabinet parts or some may just need a bath! Features 10 channel Hi-Lo-UHF bands with full LED display. As they are, no accessories! Each unit is electronically complete and in good physical condition. Shipping weight approx 6 lbs per unit.
BC210 Special ... $5.00 Each !
---

Check us out on e-bay!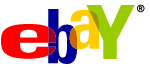 Over the course of the next several months, we will be offering many closeouts and specials including scanners, pagers, two way radios and parts. We just plain need to move these items out!
---
Need Motorola Radio Programming?
We can program the following Motorola Pagers:
Motorola Minitor III (Minitor 3)
Motorola Minitor IV (Minitor 4)
Motorola Minitor V (Minitor 5)
Motorola Keynote (tones only)
We can program the following Motorola Mobiles and Portables:
Motorola HT600 Portable
Motorola P200 Portable
Motorola GP300 Portable
Motorola GP350 Portable
Motorola P50 Portable
Motorola P110 Portable
Motorola MT1000 Portable
Motorola SP50 Portable
Motorola SM50 Mobile
Motorola Maxtrac Mobile
Motorola GM300 - Radius Mobile
Motorola Saber Portable
Motorola HT1250 Portable
Motorola HT750 Portable
Motorola HT1550 Portable
Motorola CDM750 Mobile
Motorola CDM1250 Mobile
Motorola CDM1550 Mobile
Please note that we will only program for those authorized to use Two-way communications. A valid copy of an FCC license or authorization from a Public Service agency is required before we will do any programming. Call, fax, or email for quotes and details.
---
---
G&G COMMUNICATIONS


Gerry Oliver - Owner
7825 Black Street Rd., LeRoy, N.Y. 14482
Phone: 585-768-8151
Click Here to email us
Click Here for our alternate email address

---